The professionals here at Rattinan Medical Center located in Bangkok, Thailand, are proud to serve our patients throughout each step of their aesthetic journey. If you are like many other people struggling with stubborn fat that is diet and exercise resistant, we offer personalized Liposuction combined with revolutionary BodyTite Pro treatments designed to help you reach your dream.
Liposuction with BodyTite Pro
Prior to performing liposuction, body-transforming BodyTite Pro treatments are performed. BodyTite Pro is a breakthrough body reshaping technology that is purposefully designed to eliminate stubborn fat, diminish problem cellulite while smoothing and re-contouring the body. BodyTite Pro is fueled by RFAL™ (Radio-Frequency Assisted LipoTightening) for sophisticated results with safety and comfort in mind.
This cutting-edge system offers dramatic fat-eliminating results in common problem areas including the abdomen, hips, buttocks, thighs, knees, arms, and jawline without the expected downtime or post-procedure pain. The advanced BodyTite Pro system is the secret to achieving the slimmer, contoured body shape you desire.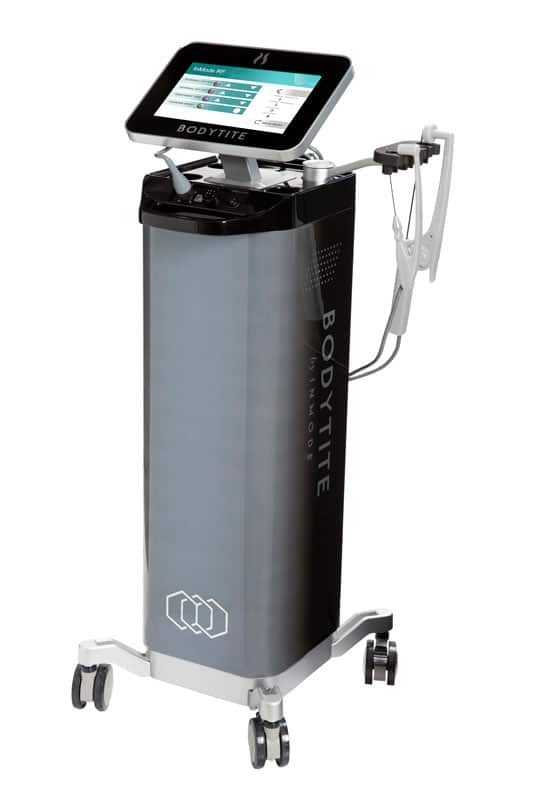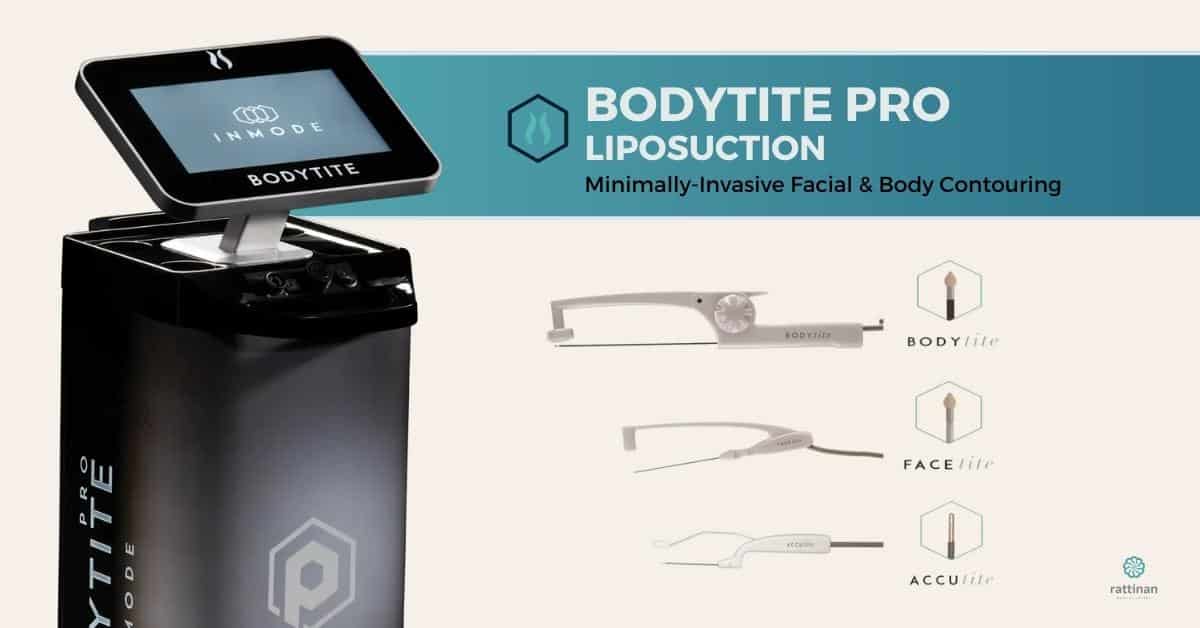 The ฺBodyTite Pro by In Mode system uses a thermal energy field created by a cannula (a long thin tube) inserted beneath the skin and other cannula containing an electrode placed on the skin's surface. This causes an electrical current to flow between the tip of the cannula, creating a highly concentrated thermal field within the treatment area. Your doctor controls the temperature and its power to achieve a uniform heating that allows treatment of both the skin's surface and the deeper subdermal layer.
The process involves first breaking down the targeted fat cells, and then gently removing them from the body for good. For patients who are traveling with our medical tourism services, we offer Awake Liposuction, which uses only local anesthesia, instead of general anesthesia. This can enable you to more comfortably and easily return home following your procedure.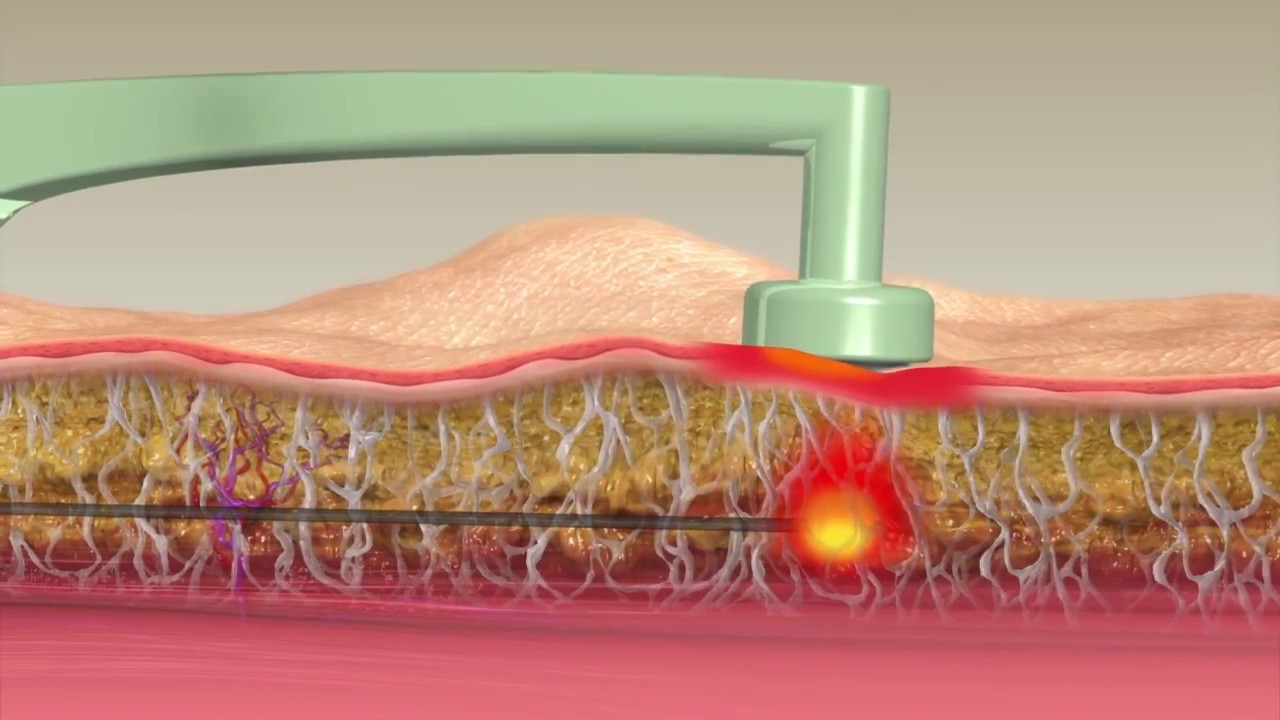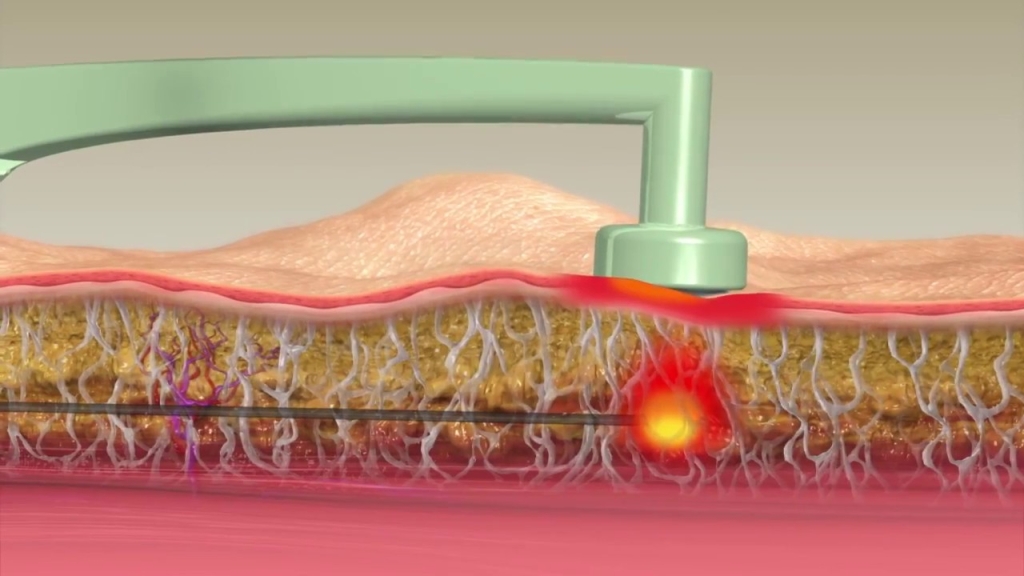 How Does BodyTite Pro Liposuction Work ?
To begin the BodyTite Pro liposuction process, the treatment area is first injected with a numb solution. Once the solution activates, a series of tiny incisions are made within the targeted area. A small bodytite tube attached to a cannula is then gently inserted beneath the surface of the skin through the tiny incisions for skin tightening.
It has been postulated that radiofrequency (RF) energy modulated soft tissue tightening is because of immediate and long-term thermal contraction of the fibroseptal network (FSN) in the skin and because of inflammatory heating of the dermis caused by the RF energy applied in a bipolar manner.
Recent research have shown 35% skin tightening at 12 months with BodyTite Pro. This was compared with 8.1% soft tissue tightening observed in non Bodytie method.
There is very minimal downtime following BodyTite Pro liposuction while waiting for any possible swelling to subside. Results offer immediate improvements for a contoured and slimmer appearance.
Who is a good candidate of BodyTite Pro Liposuction ?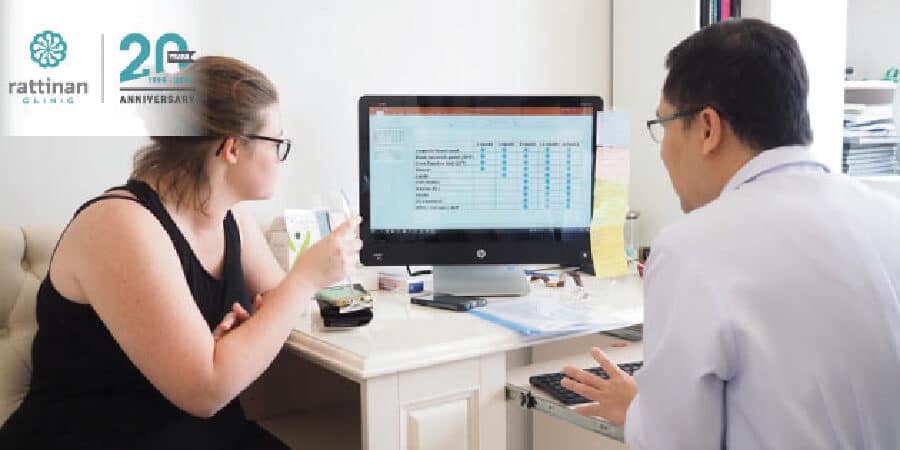 For both men and women who are unhappy with a stubborn fat that is not responsive to diet and exercise, and if you are on the good health regarding your age, you could qualify as a candidate for liposuction.
If you are in Bangkok, Thailand region, or are interested in traveling for exceptional and more affordable treatments, you could also qualify as a candidate.
There is no age limit for BodyTite Pro liposuction.
BodyTite Pro Liposuction Review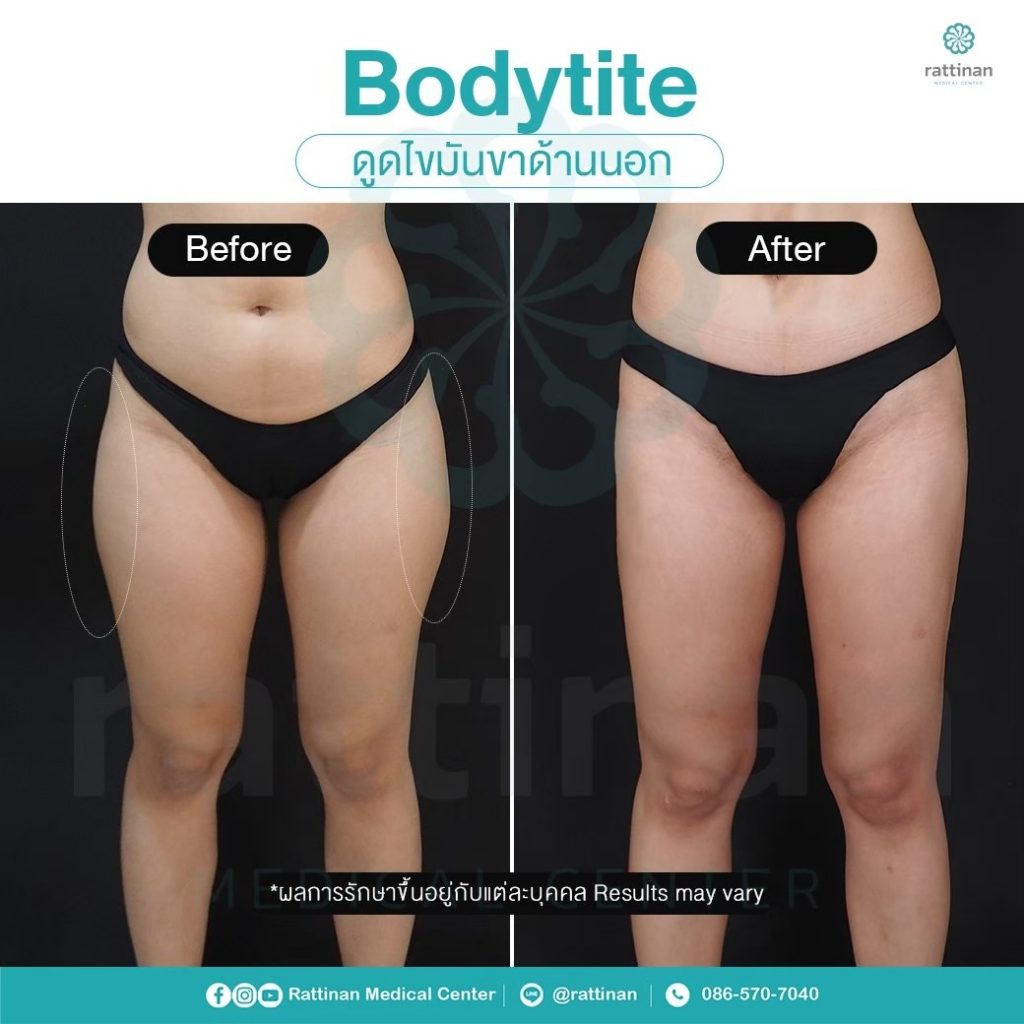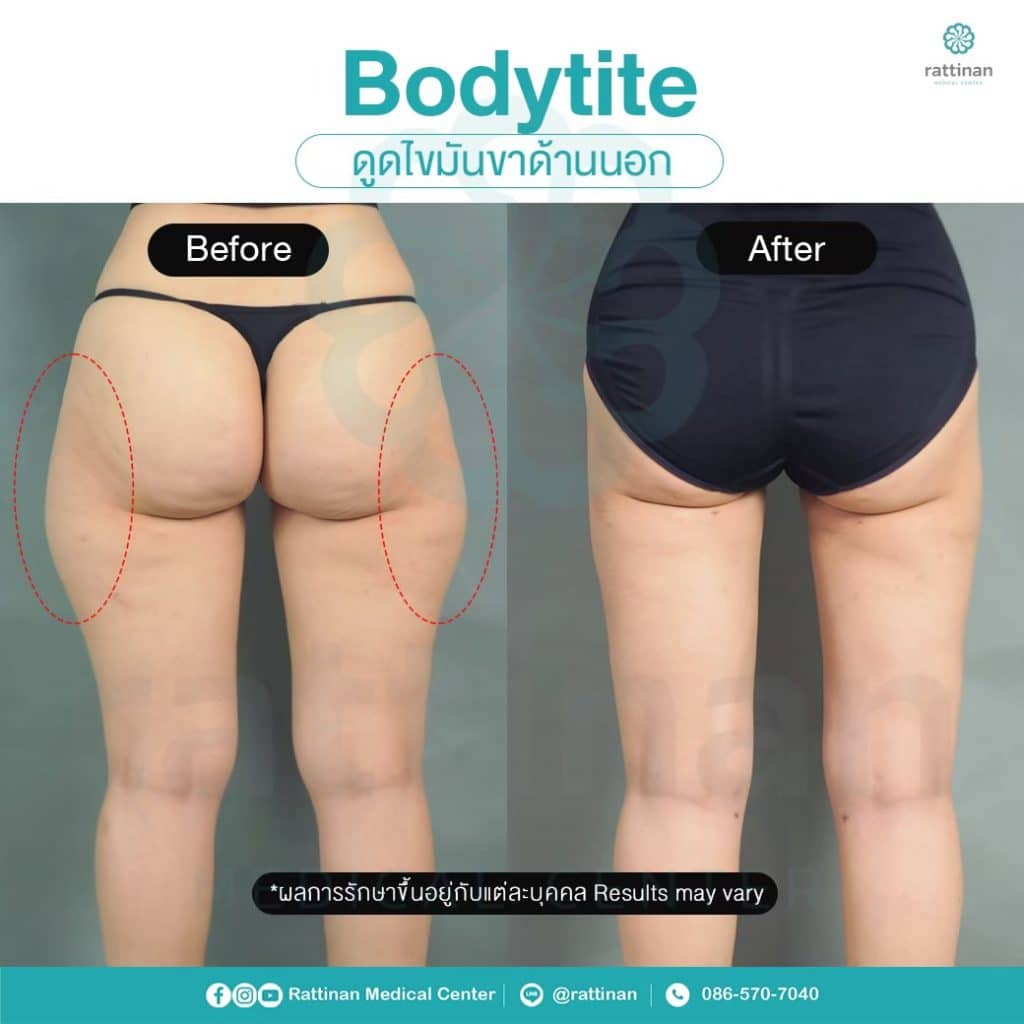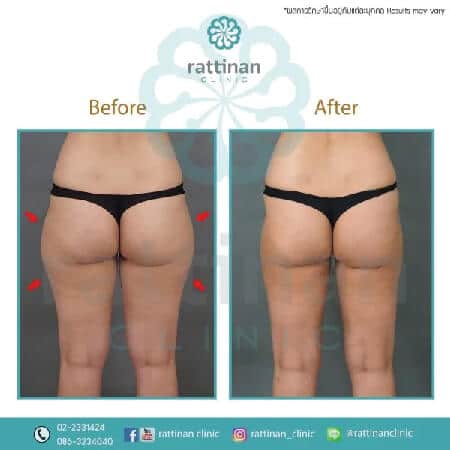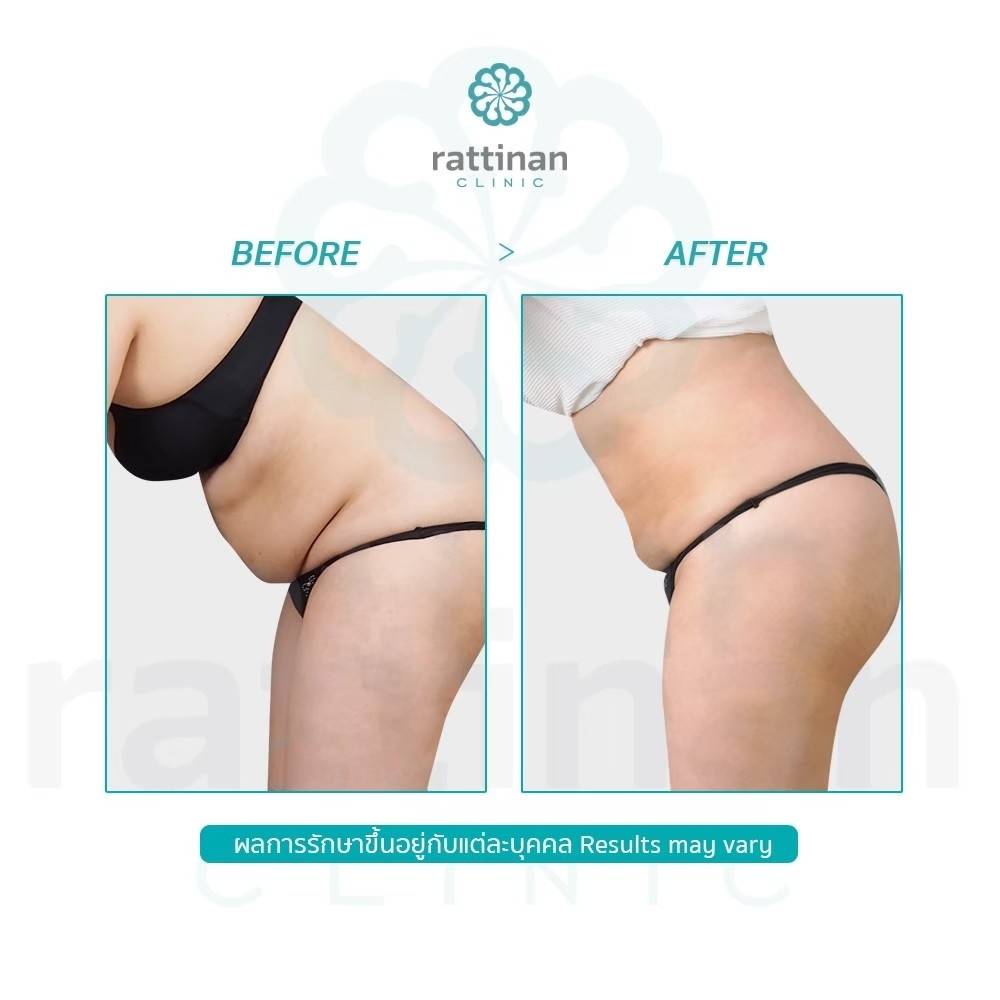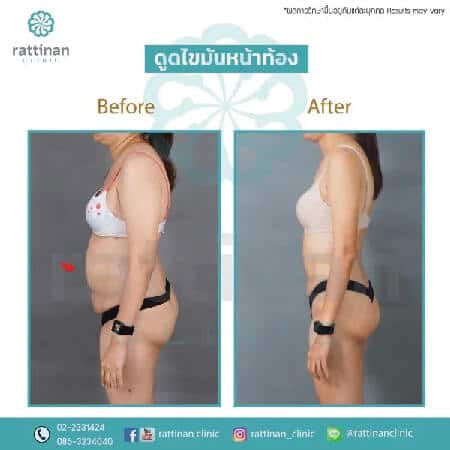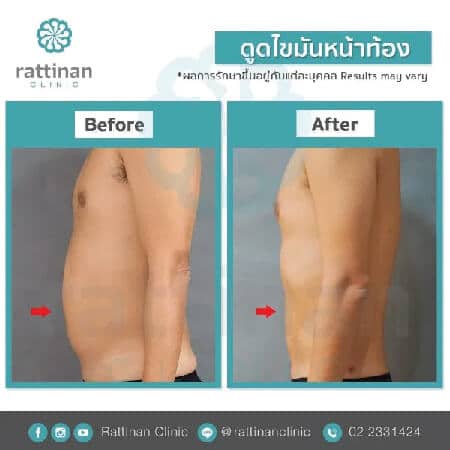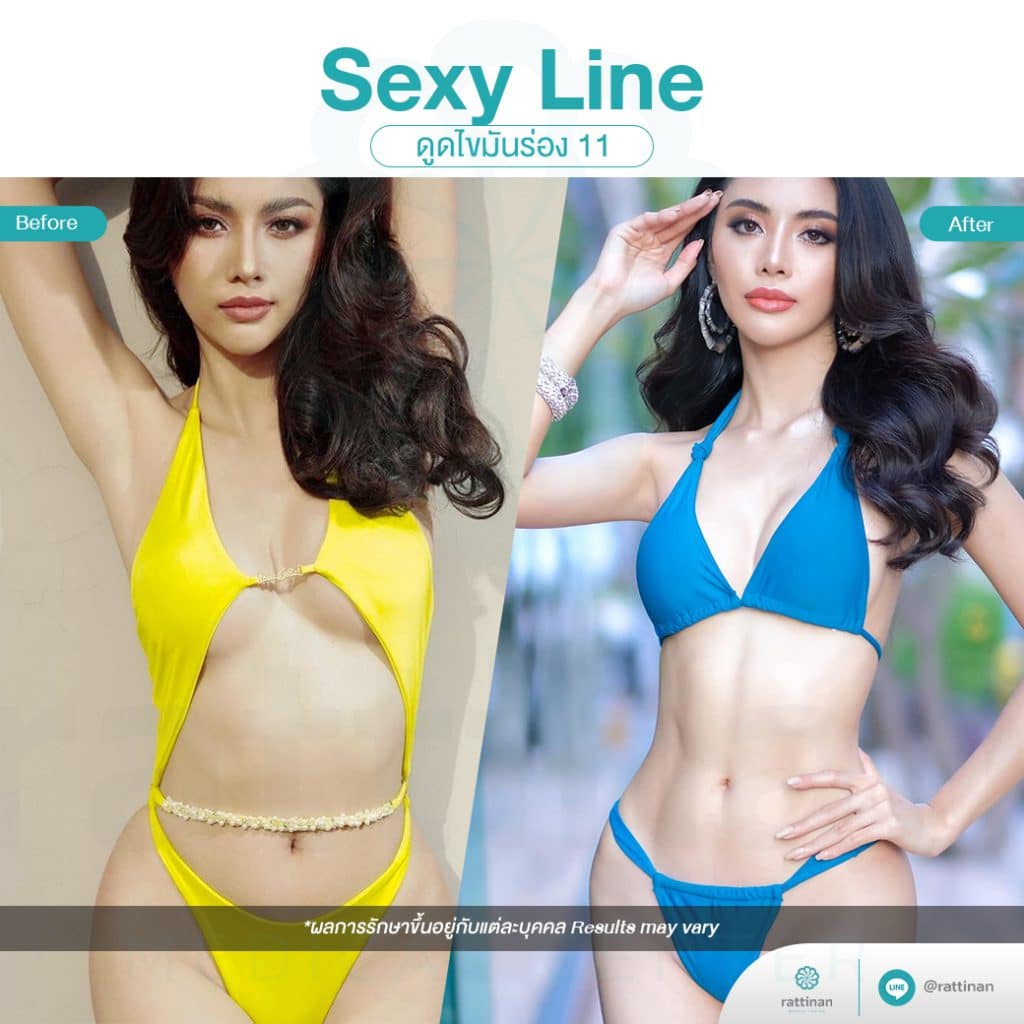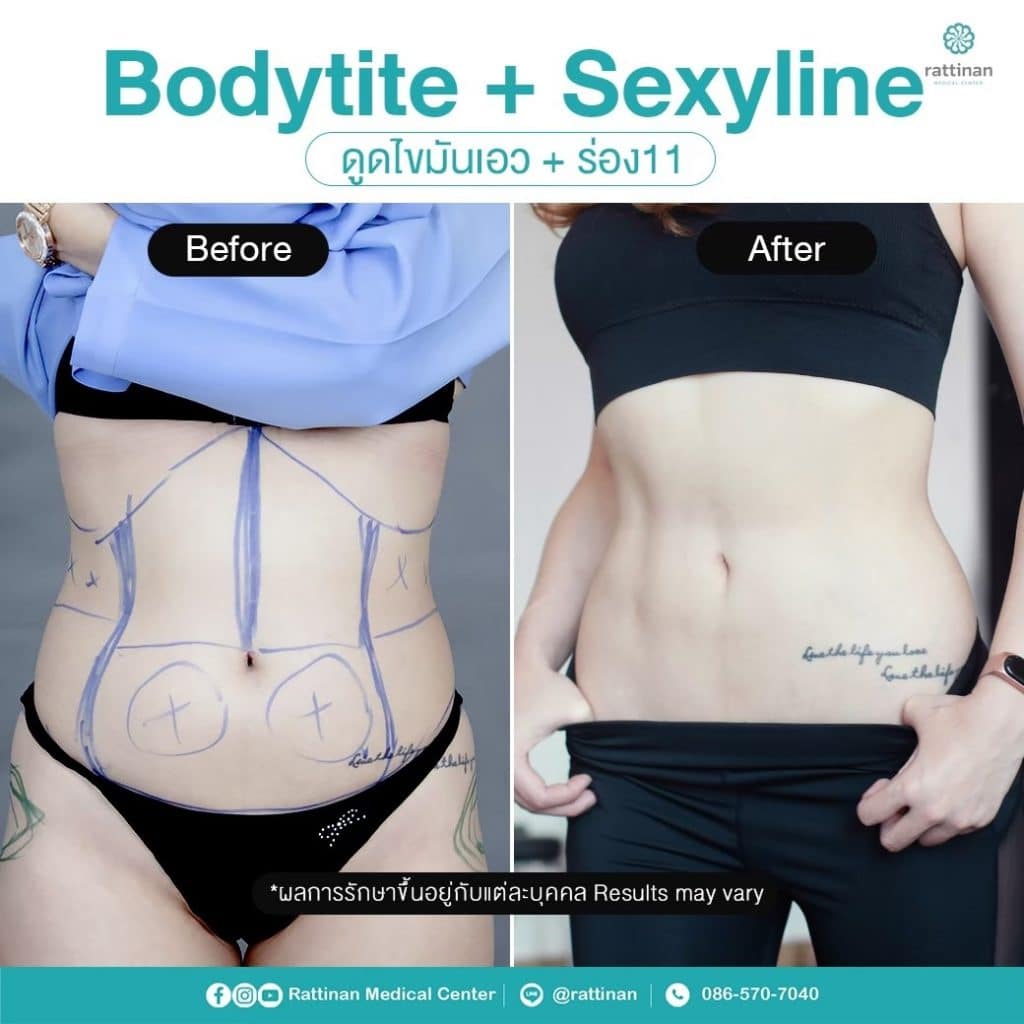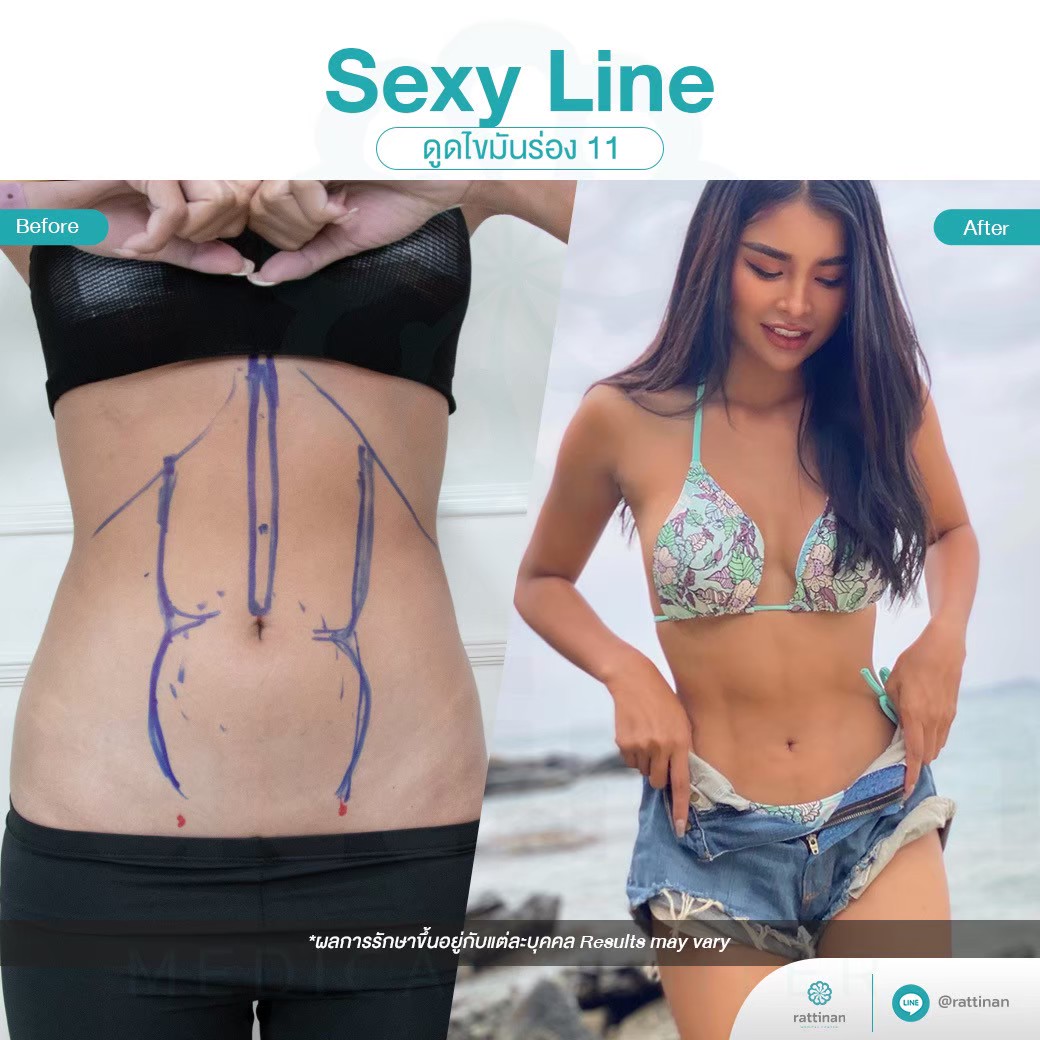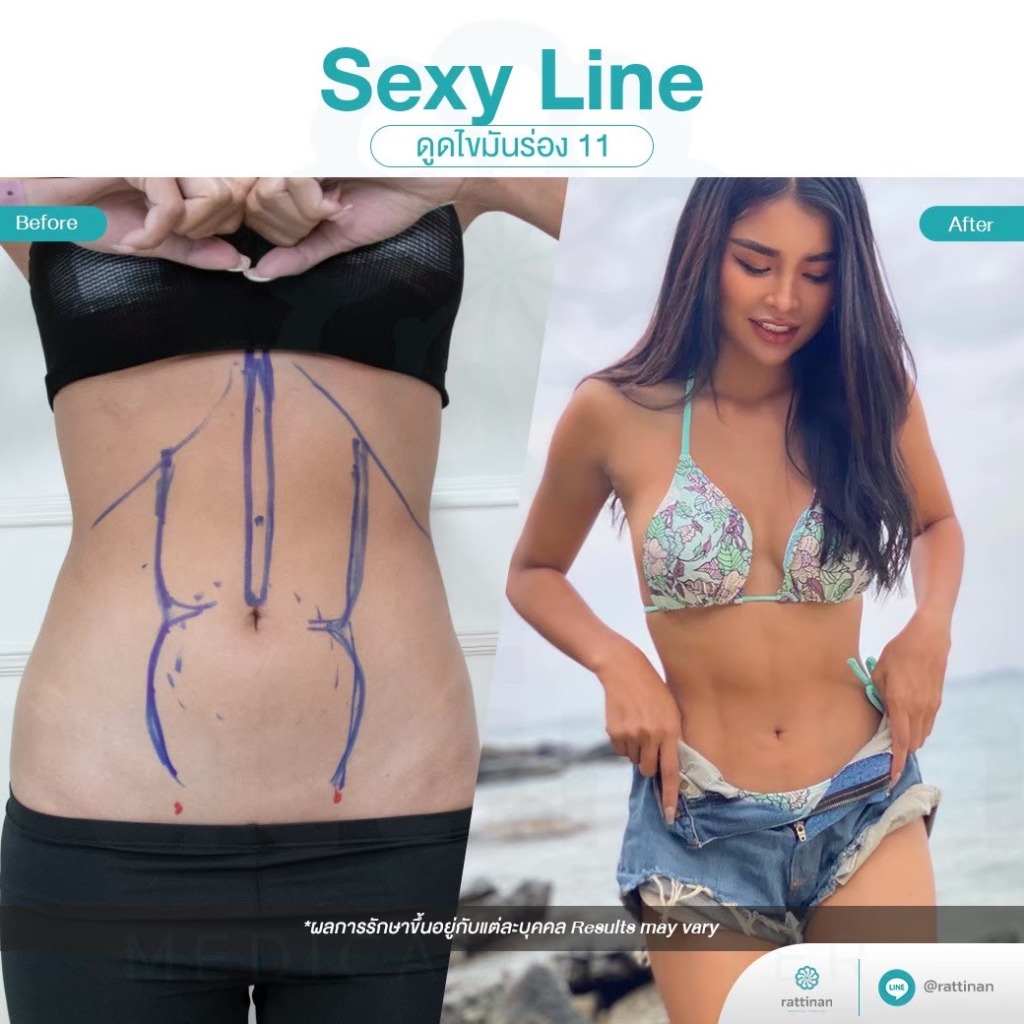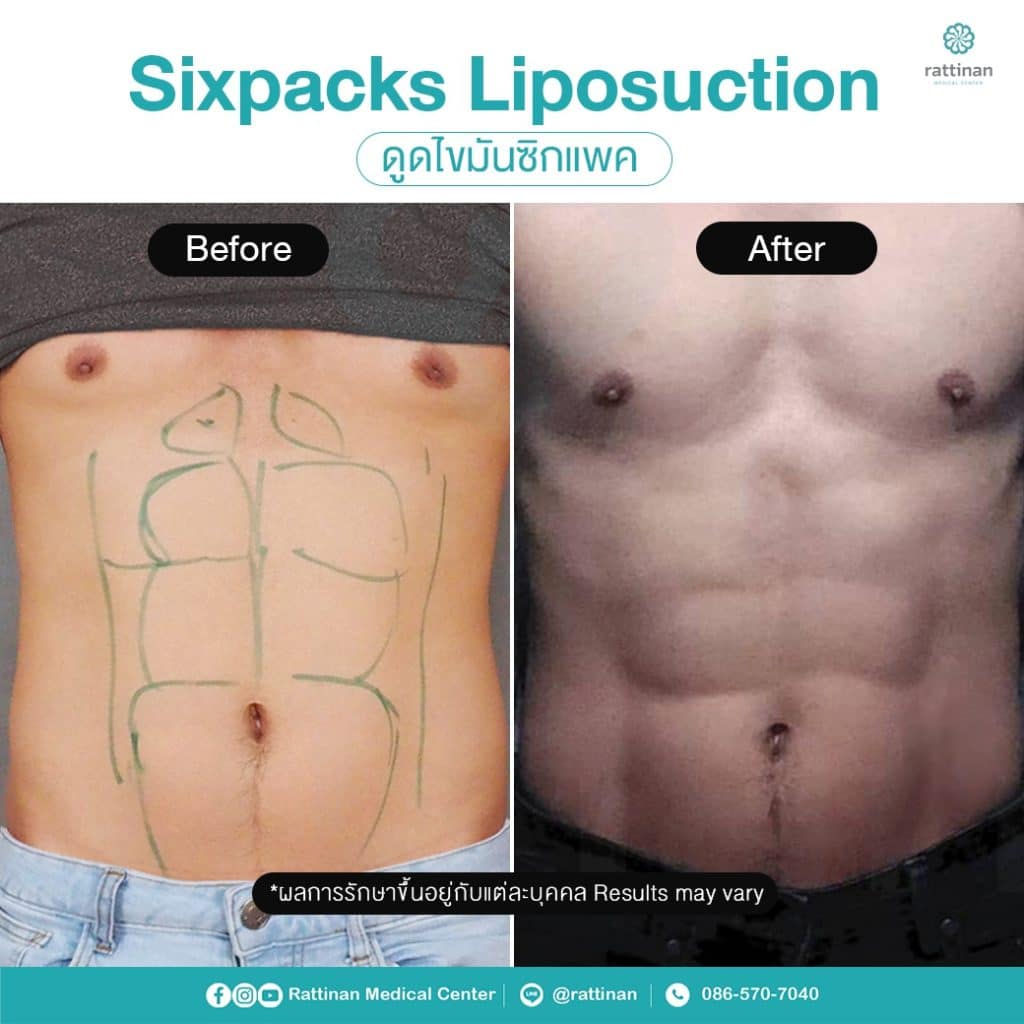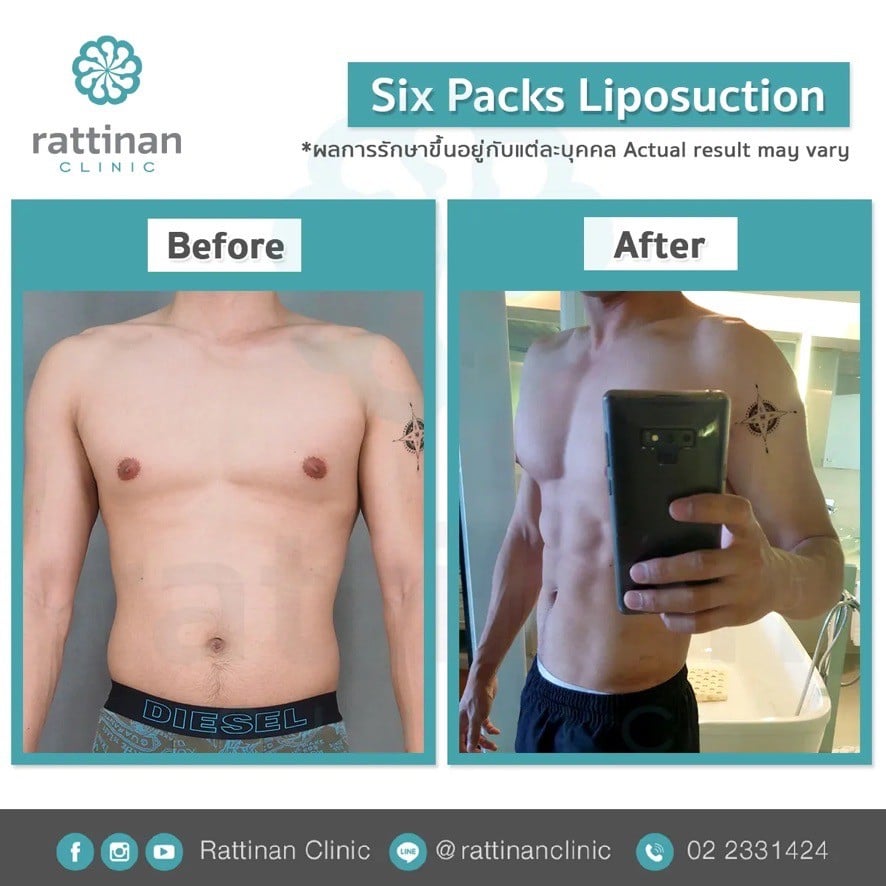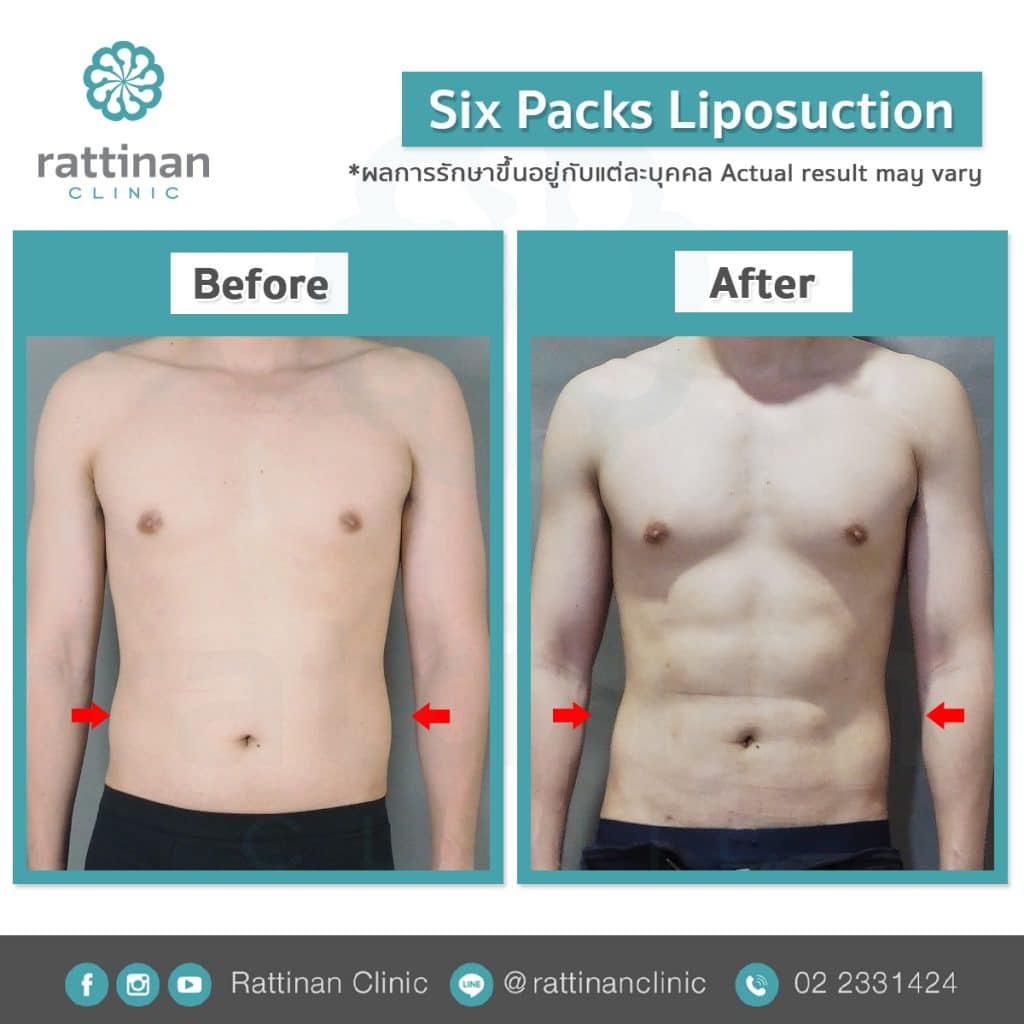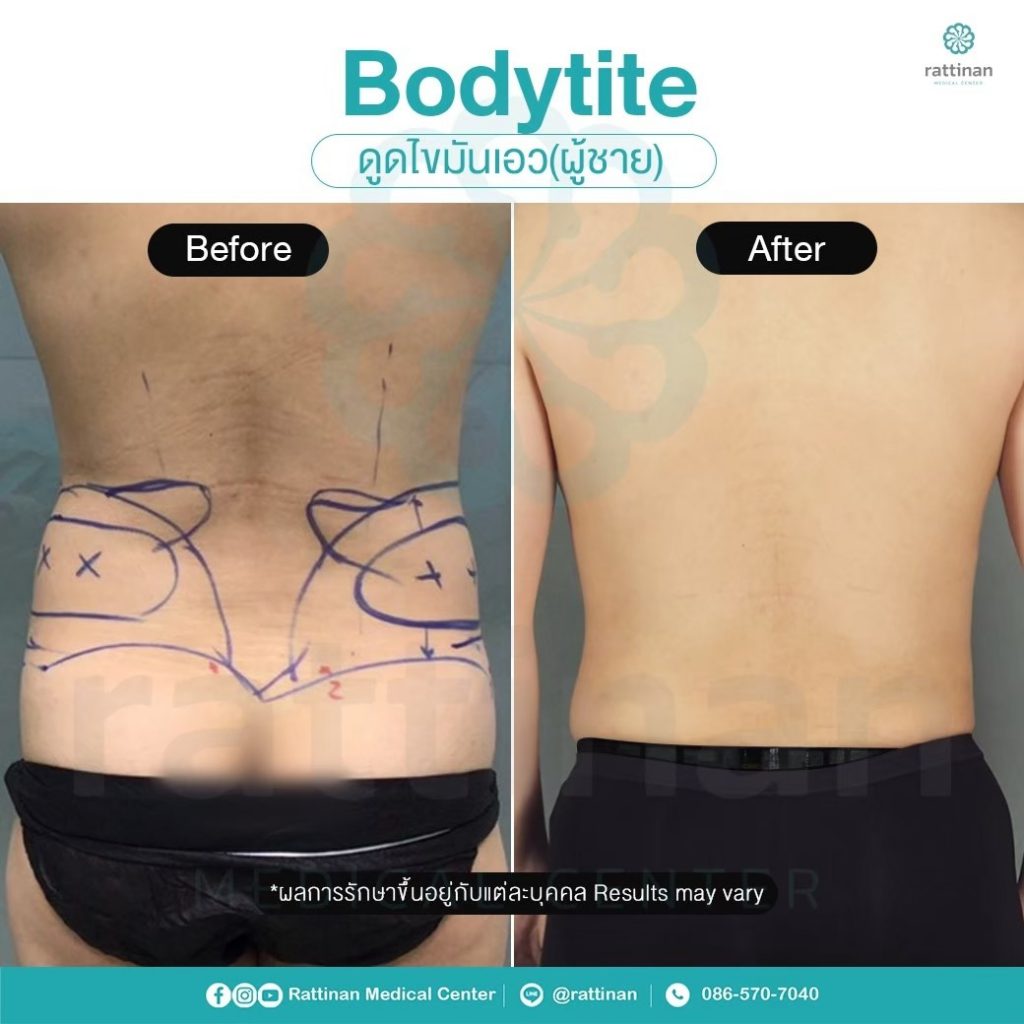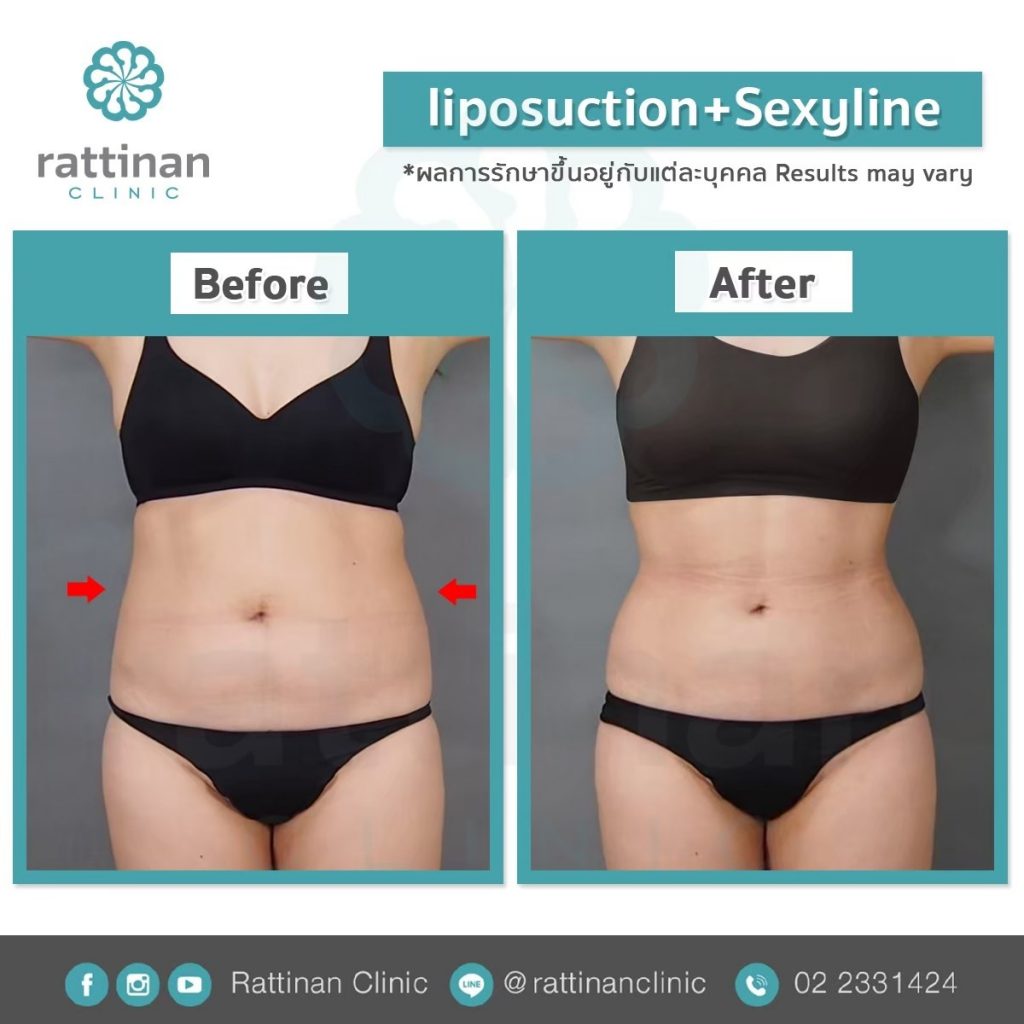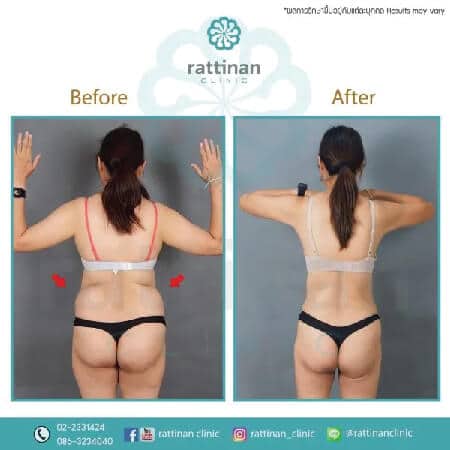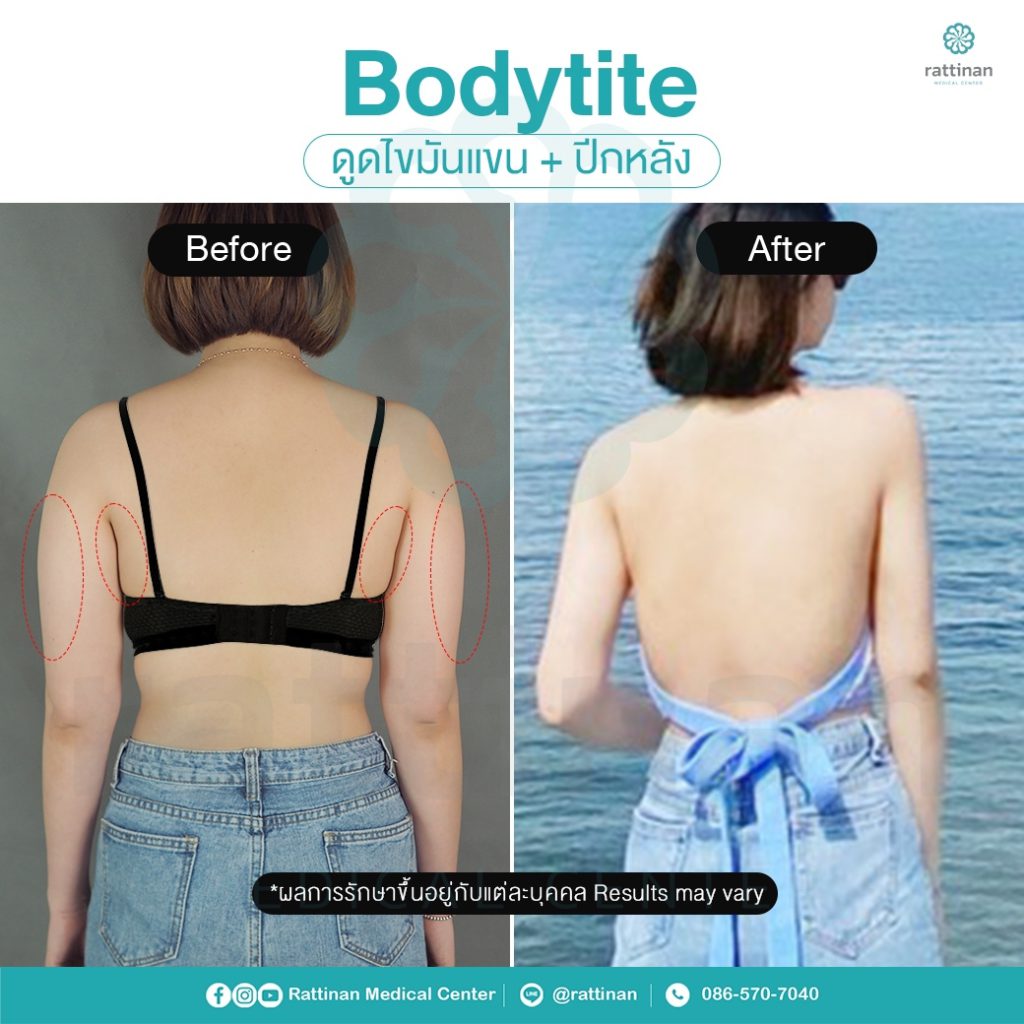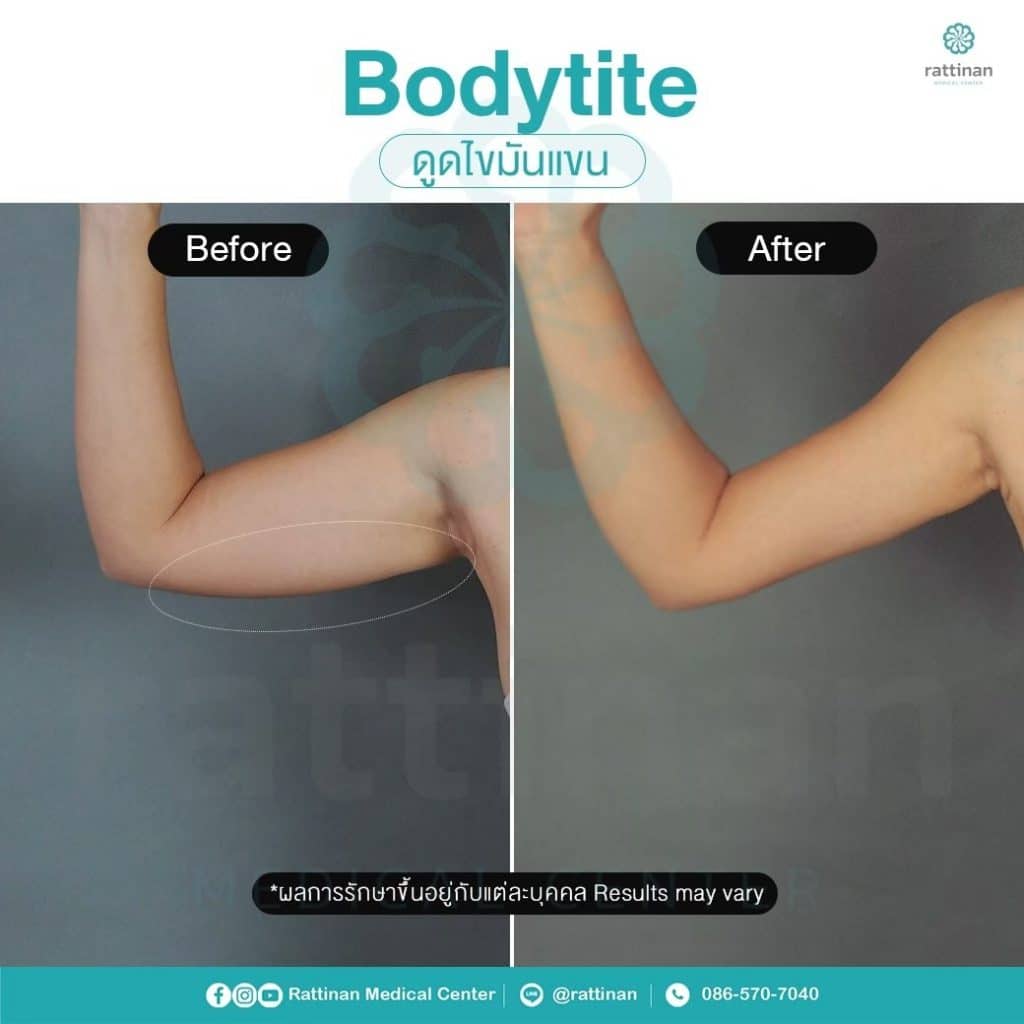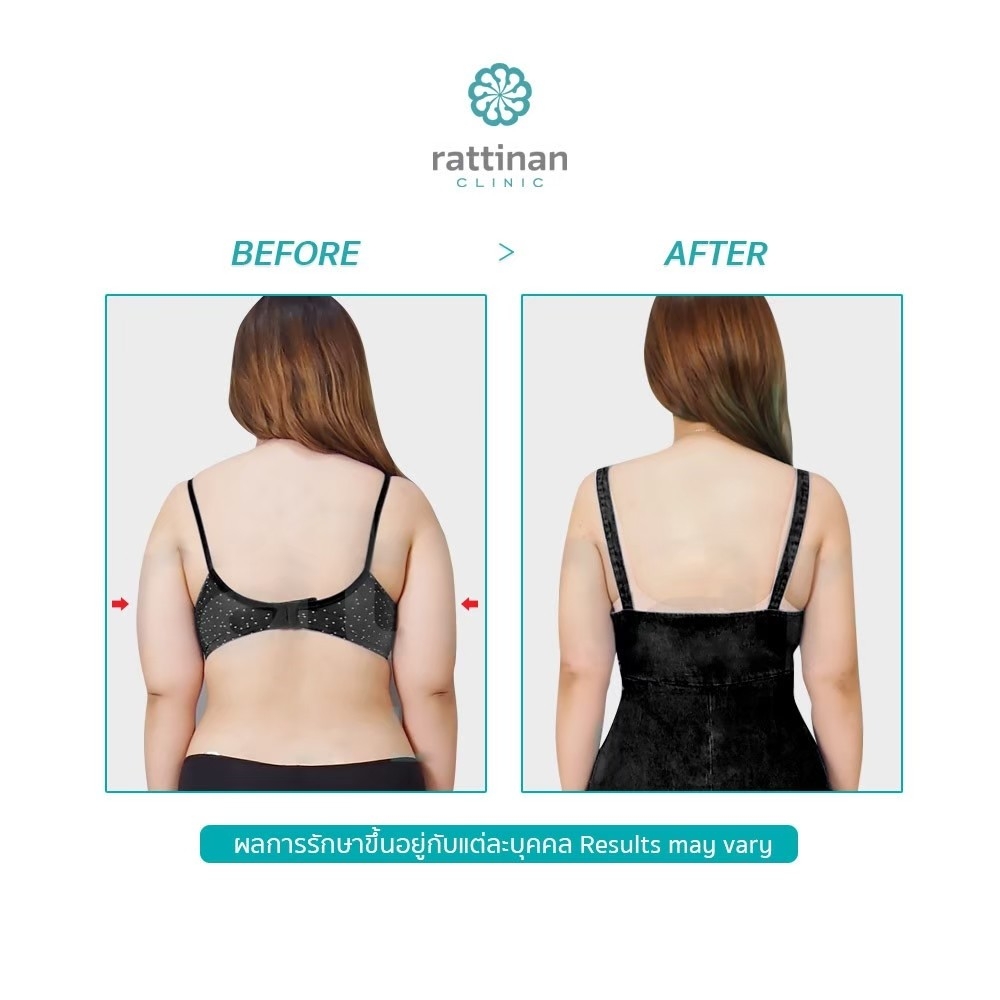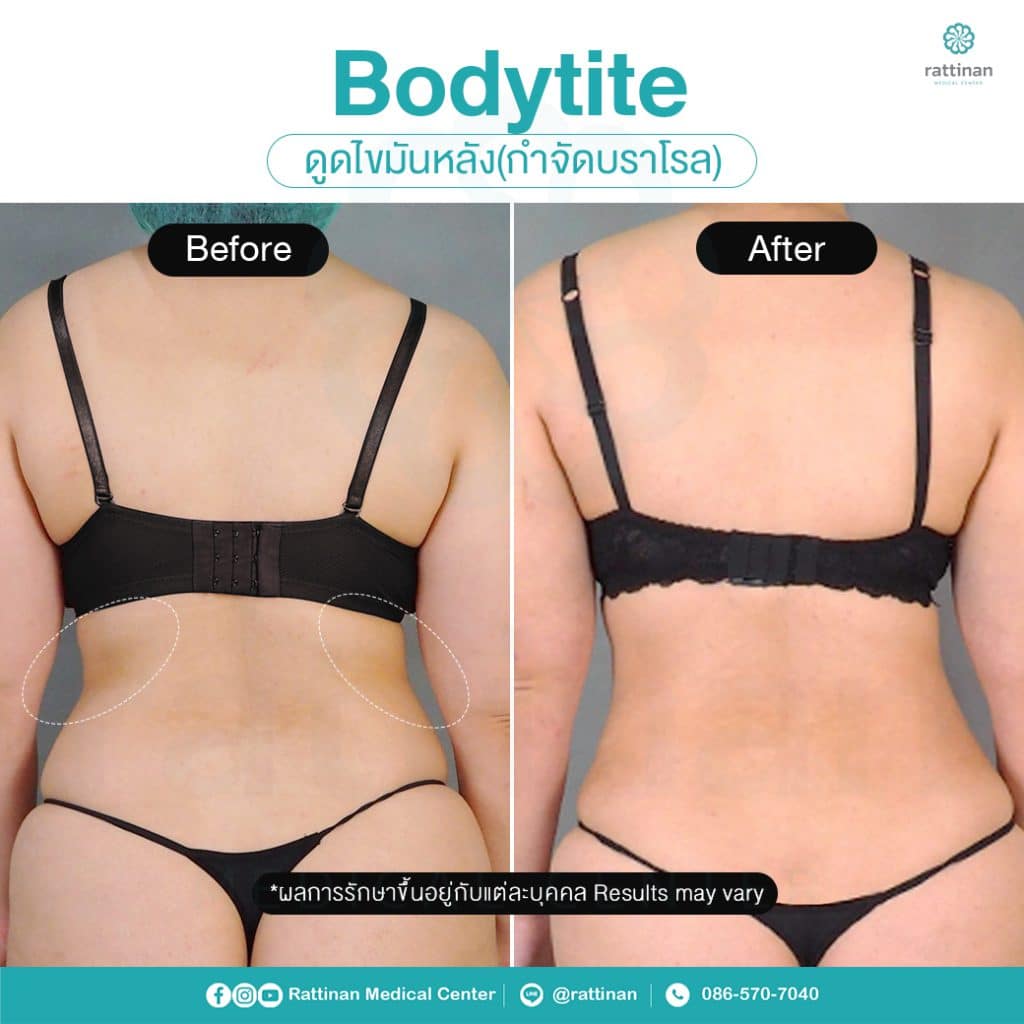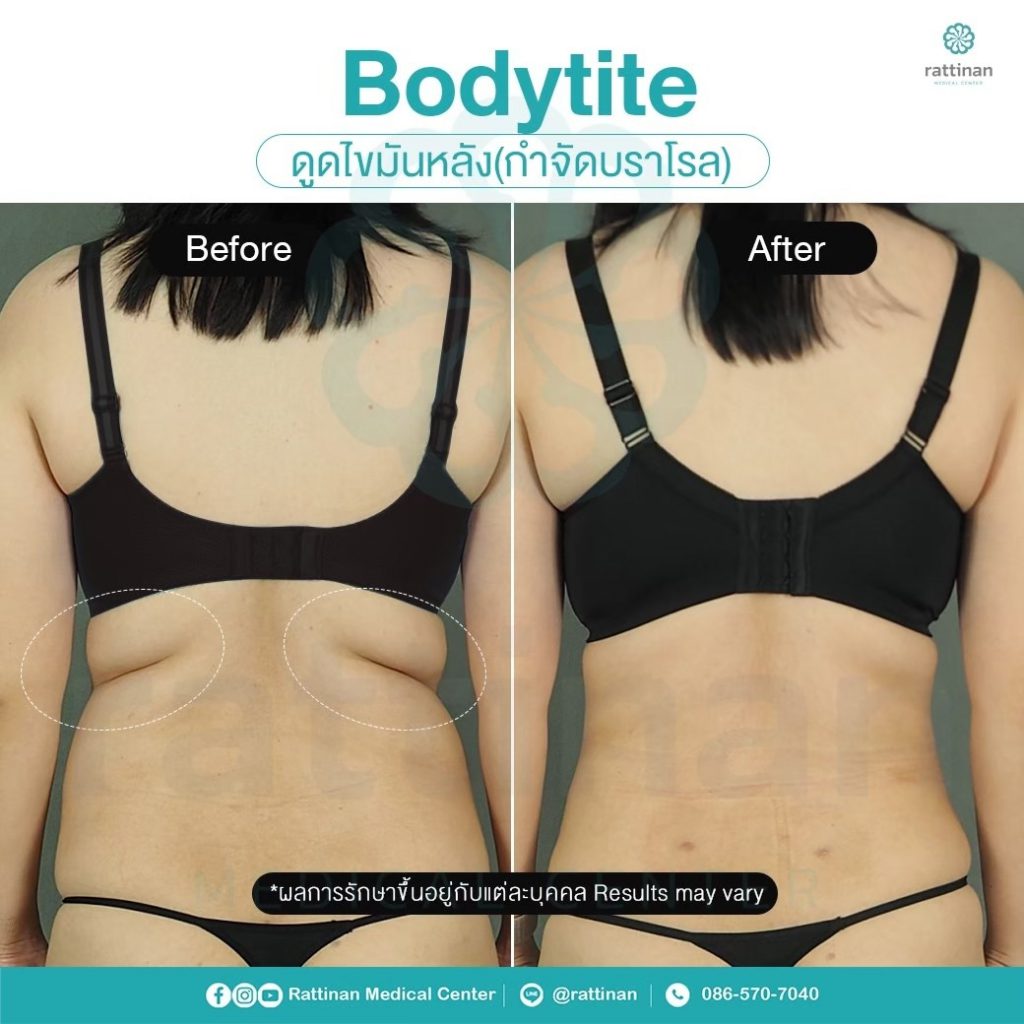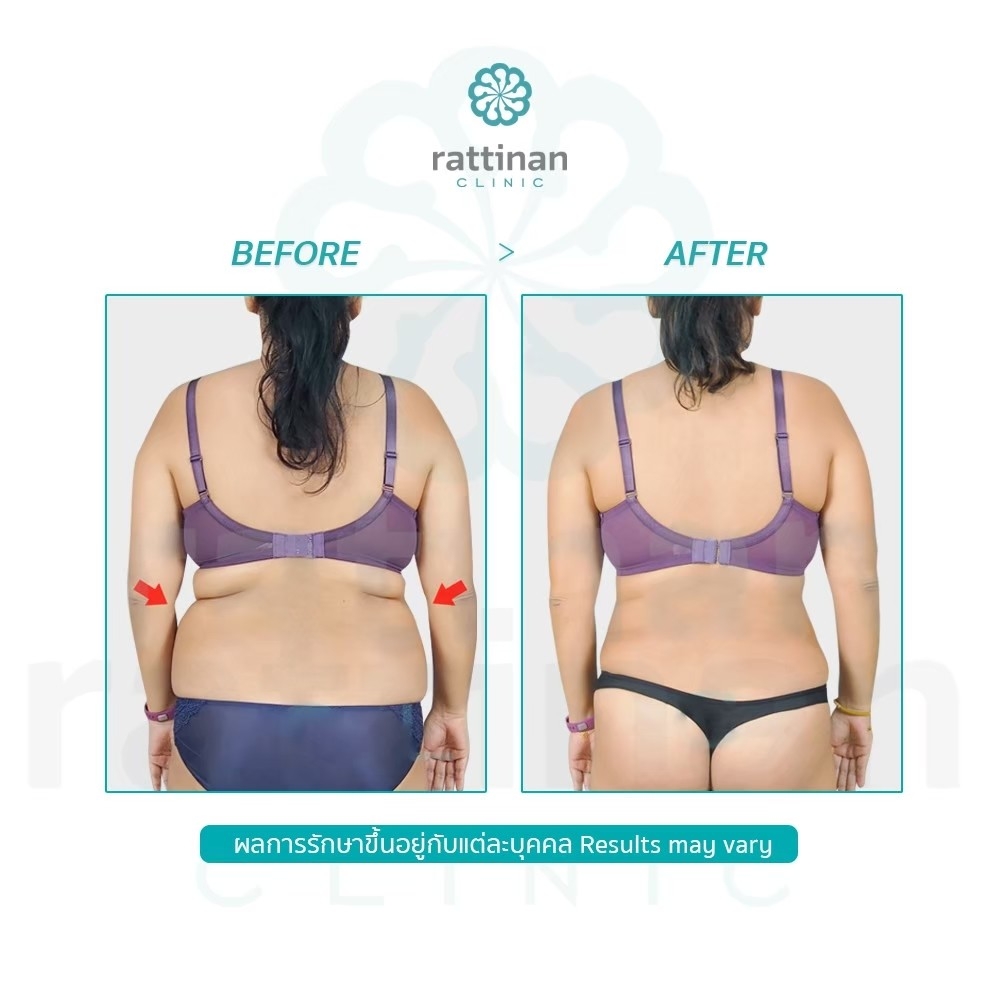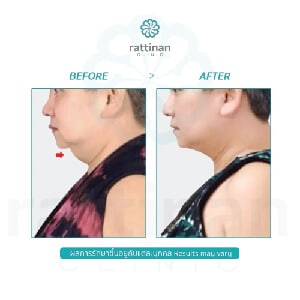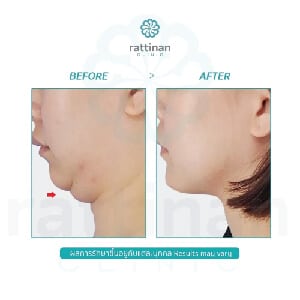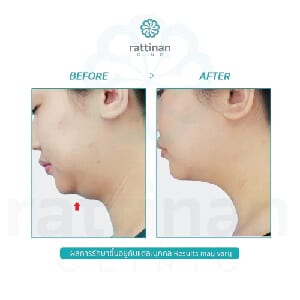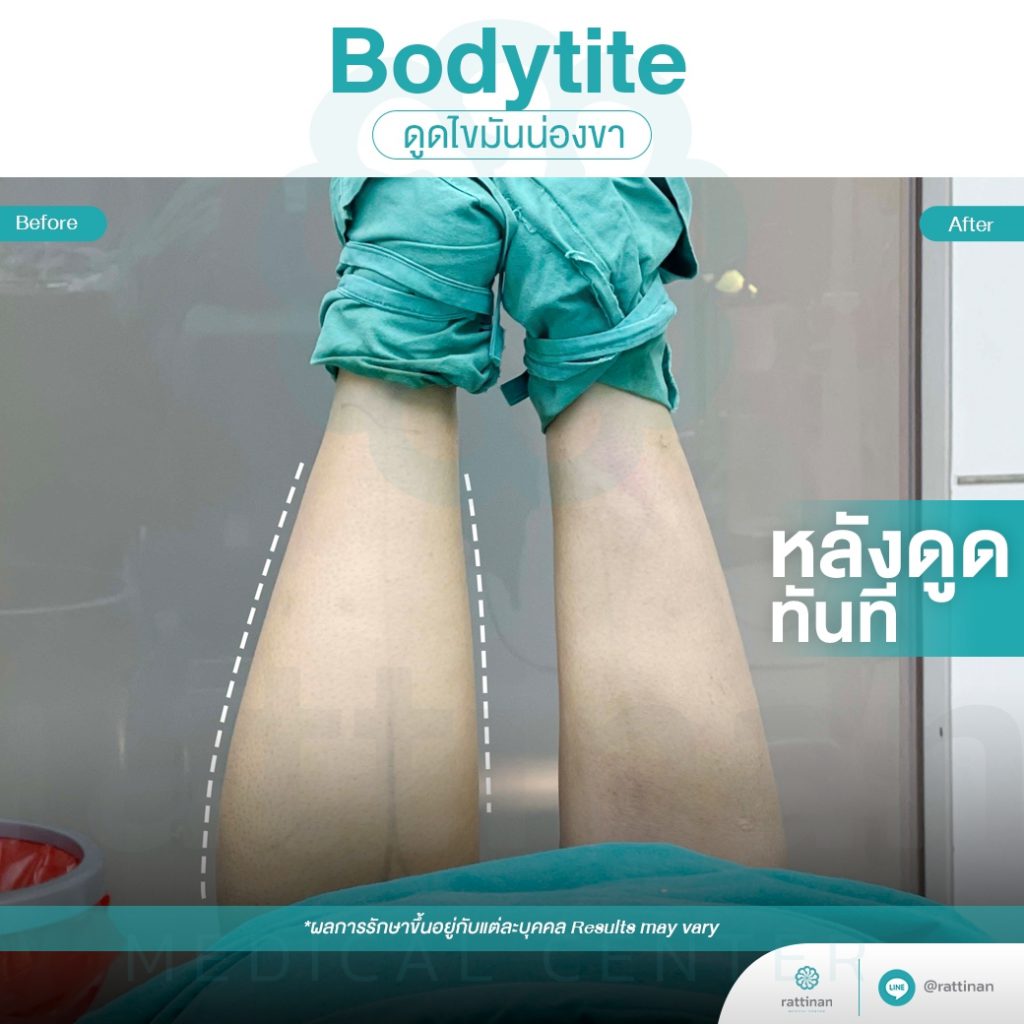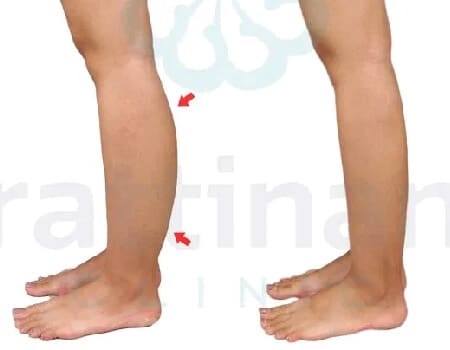 If you are searching for a reliable remedy for achieving a slimmer and redefined body shape, you could benefit from BodyTite Pro liposuction in Bangkok. Reach out to the professionals here at Rattinan Medical Center, Bangkok Thailand to learn more. Contact us today and schedule your consultation towards the body of your dreams!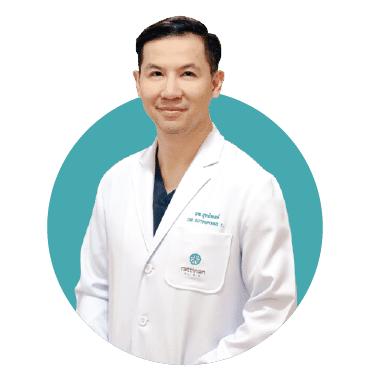 Cosmetic Surgeon
The surgeon who performs the treatment
Dr. Suthipong Treeratana
Biography
M.D , 1994 (Born 1969)
Visiting professor, Master of Science in Aesthetic Medicine, DPU
Former Executive Director, Bumrungrad International Hospital
Official Chief Medical Trainer, Bodytite & Inmode - Asia - Pacific 2012 - current
Diplomate, American Board of QA & UR, 2001
Certificate of Metabolic and Weight Management , University of Sydney  1999
Certificate of Aesthetic Medicine, American Academy of Aesthetic Medicine
Certificate of Liposuction and Fat Graft (Canada)
Diploma, Post bariatric surgery body-lifting, France
Certificate, Madrid International Bariatric Endoscopy, 2017
Member, International Society of Dermatology Surgery
Member, American Society of Bariatric Physician
Member and Instructor, TACS (Thai Academy of Cosmetic Surgery)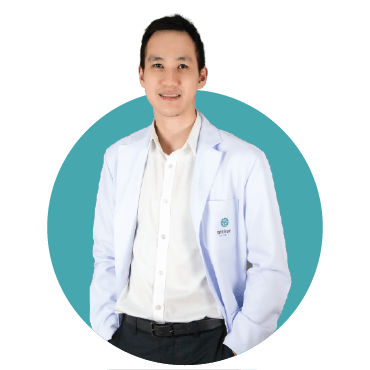 Surgery
The surgeon who performs the treatment
Jatuporn Suesat, M.D, FRCST
Biography
Doctor of Medicine, Faculty of Medicine Siriraj Hospital Mahidol University
Board-certified in Plastic and Reconstructive Surgery, Thailand, 2020 
Member, Thai Society of Plastic ad Reconstructive Surgery
ATLS course certification, 2015
Plastic and Reconstructive Surgeon, Royal Thai Air Force Medical Department Bhumibol Adulyadej Hospital
Plastic and reconstructive surgeons Chulalongkorn Hospital Faculty of Medicine
Treatment Details

Operation Time
1 1⁄2 Hours

Anesthetic Method
Anesthetic


Recovery Period
1 Week After Surgery
Alert : Common complications that can occur after surgery include: Bleeding, infection or that inflammation. They differ depending on the physical condition of each person. Therefore, caution should be followed strictly.
Atmosphere Rattinan Medical Center
Clean, safe and meet international standards
Class A surgical facility
Along with a team of expert doctors
Established 1999, over 24 years of experience
Accredited by AACI (American Accreditation Commission International) 2021- current